The ocean is not far. I can actually hear it. I enter the new Adam boutique in Biarritz. There are always people in this setting (there is even a view of the Atlantic for employees) where you feel a bit at home.
There are also various chocolates, spreads. Showcases that attract people in front of the window. An incessant ballet of locals and gourmet tourists.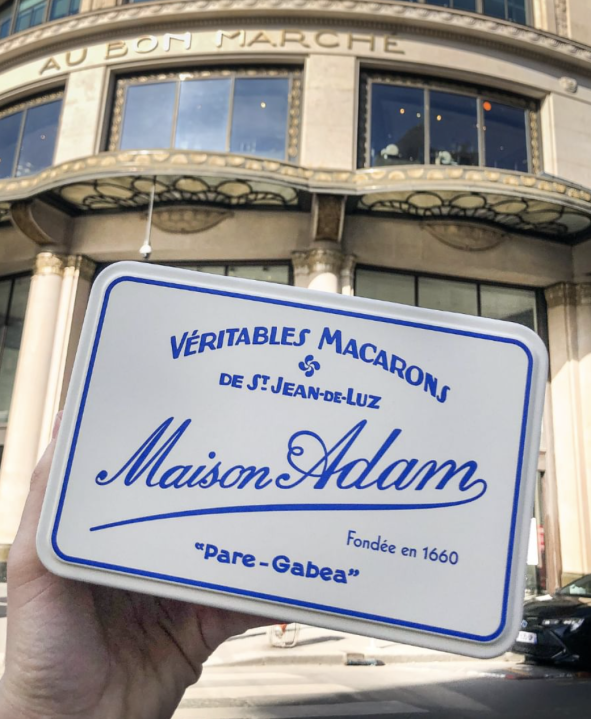 The Basque cakes then impose themselves on my eyes, with their well-designed crosses. The macarons are there too, of course. I taste one. Crunchy and tender at the same time. It's thin. Not too sweet. In a new green packaging of the most beautiful effect. I am not surprised that the product is now essential at the Bon Marché, in Paris. And that the famous macaron can be delivered easily throughout France.
Miguel Telleria greets me with a spontaneous smile. With his brother Andoni, they represent the 13th generation. The store is superb. The staff offer an infectious kindness. Miguel talks about Biarritz, the other shops that have opened up over time. By hard work. Patience. This can be seen. He loves his products. His region. Macaron Adam continues its adventure. Driven by history. No need to ask about the macaron recipe. It remains a secret. And the taste, a pleasure.