Step into the Daydream Vivier, where the dreams of women become a reality through the imagination of Creative Director Gherardo Felloni. The Daydream Vivier takes you on a daring trip through the desires, passions and the most foolish dreams of women.
In this dreamscape, one finds inspiration, fantasy and a unique place where everything is possible. "Dreams are a meta- phor for reality," says Felloni. "For the launch of the Fall/Winter 19-20 collection, my inspiration comes from what I think women imagine when they dream."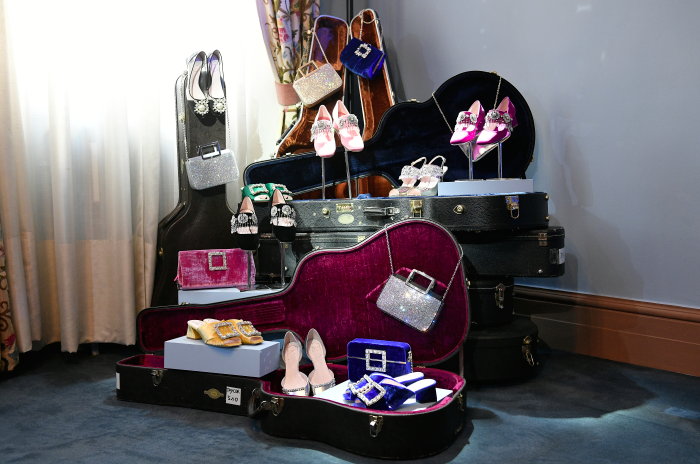 In this fantasy house, 6 rooms are inhabited by different characters, representing 6 marvelous dreams that can sometimes turn into beautiful nightmares – a haunted forest, a hall of mirrors, a room full of unicorns, Madame Freud's chambers, a cinema room showing "Belle de Jour" and a mysterious jungle. Eclectic characters inhabit each room, such as country singers, a dream analyst with her patient and a woman lost in the woods. They are sometimes hidden to visitors who must find their way, like walking through a daydream, to discover the collection.
This season, Felloni continues the evolution of the Maison with new styles, still inspired by the archives, but reinterpreted in his own design aesthetic. The Polichinelle, a Vivier icon created in 1960 by Monsieur Vivier and inspired by 18th cen- tury pumps, makes its reappearance in this collection. The archive heel is reborn as the Courbette, designed by Felloni as a bicolor, chunky heel with a curved interior. Featuring prominently on pumps with an opulent bow, the Courbette is the absolute signature heel of the season.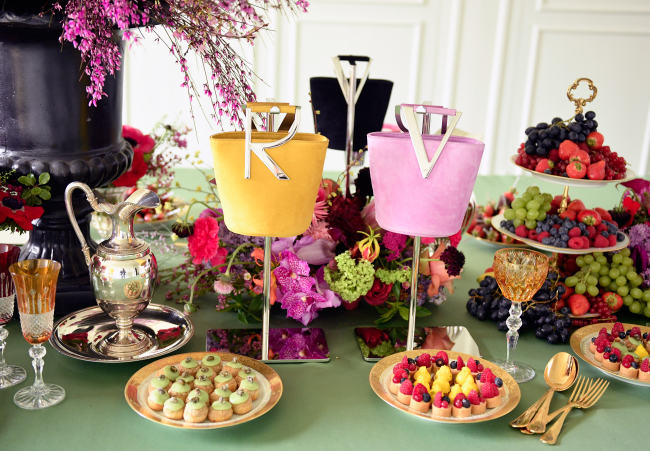 At the same time, Fall/Winter 19-20 sees Roger Vivier with new interpretations of classically masculine styles, such as the Viv Tex boots, but made in soft materials like satin and velvet, and accessorized with a bejeweled buckle – keeping one of the Maison's most important codes as relevant as ever, and giving the shoes an unmistakable feminine touch.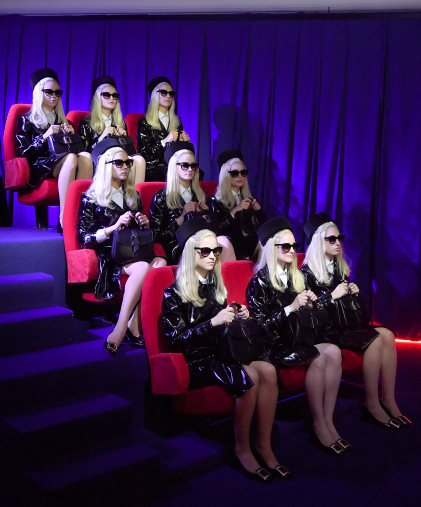 Likewise, taking center stage is the new Beau Vivier bag. Finely crafted in leather, it comes in both rich colors, such as magenta, cognac and navy blue, and of course, black. A completely new creation, the Beau Vivier features a rectangular buckle on a structured shape given by the Italian artisans, using craftsmanship techniques passed on from generations, and a top handle with a removable shoulder strap, making it a versatile accessory for the independent Vivier woman of today. A perfect fusion of substance and style, the Beau Vivier is another icon in the making for Roger Vivier.
Sources: Press release Roger Vivier

Pictures: ©Studio Paura