Marco Godinho was selected to represent Luxembourg at the 58th International Art Exhibition – La Biennale di Venezia with his project Written by Water.
In line with the main themes that guide his artistic approach, Marco Godinho's work for the Luxembourg Pavilion looks at the relationships that mankind entertains with the sea.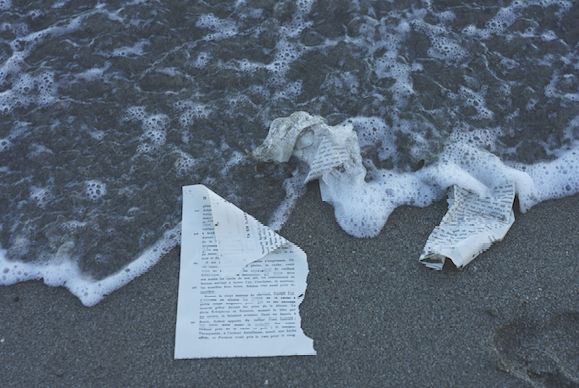 In the spring of 2018, a jury unanimously selected Marco Godinho to represent Luxembourg at the Biennale Arte 2019. With their choice, the jury wished to "honour the prolific work of Marco Godinho and his remarkable presence on the national and international artistic stage for the last decade.
Throughout the centuries, the sea has fascinated humans and given birth to countless legends and projections, prompting men and women to embark on daring exploratory journeys that have durably changed and defined our perception of the world.
In the eponymous subproject, composed of notebooks that the artist has temporarily submerged in the water of the Mediterranean sea, the traditional form of the written travel accounts makes way for a flowing narrative charged with evocative potential.
Its author is the sea itself, whose recollections are left to naturally 'inscribe' themselves onto the pages of the artist's notebooks. Only the sea knows what each of these soaked, undulating pages suffused with a distinctive individuality contains.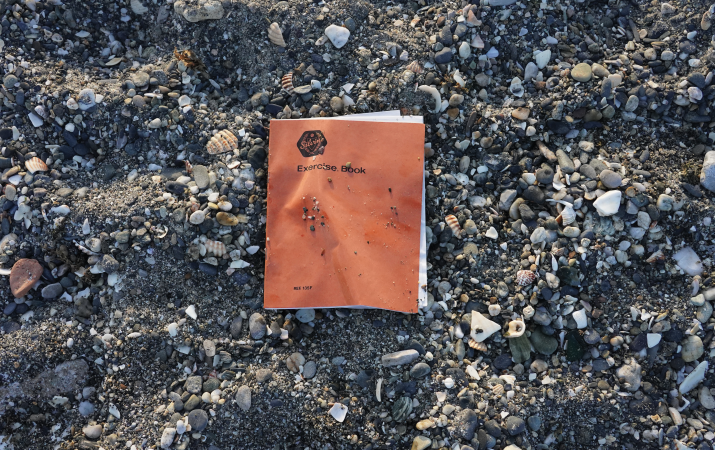 Written by Water is an odyssey that takes the reverse path of today's migratory routes across the Mediterranean. It invites viewers into a kind of analogue deep-learning experience. It is through their introspection and immersion in these volatile 'living memories' assembled by the artist himself that these seemingly lost stories will be perpetually rewritten.
Sources: Press release Fouchard Filippi Communications
Pictures: ©Marco Godinho