During the Electronics Show 2019, which took place in Las Vegas, L'Oréal was honored with an Innovation Award in the Wearable Technology Products category.
The French firm introduced an innovative prototype from the L'Oréal Technology Incubator called My Skin Track pH with its brand La Roche-Posay, and Epicore Biosystems.
It is the first wearable sensor and companion app to easily measure personal skin pH levels and create customized product regimens to better care for the skin.
The health of the skin is linked with its level of acidity. My Skin Track pH represents the next frontier in personalised skincare technology for L'Oréal. It uses microfluidic technology and captures trace amounts of sweat from skin pores through a network of micro-channels, providing an accurate pH reading within 15 minutes.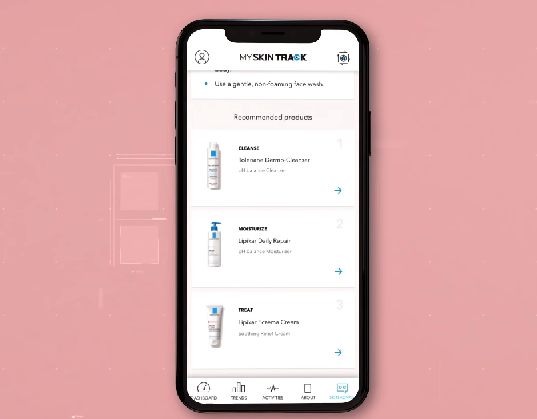 The wearer places the sensor on their inner arm, leaving it in place for 5-15 minutes and photographs the sensor. The app reads the pH measurement, as well as the wearer' s local sweat loss to assess skin health and make customized La Roche-Posay product recommendations.
My Skin Track pH will initially be introduced in 2019 through select La Roche-Posay dermatologists in the U.S., with the goal of amassing new research and ultimately launching a direct-to-consumer product.
Sources: L'Oréal press release
Pictures: ©L'Oréal