More than a year ago Patrick Pailler, Executive Pastry Chef, created the "Nathalie", an embodiment of Café Pouchkine legend.
This pastry macaron, available since March the 5th, is a true gem presented in five different flavours, and a variety of new flavours will be developed in future.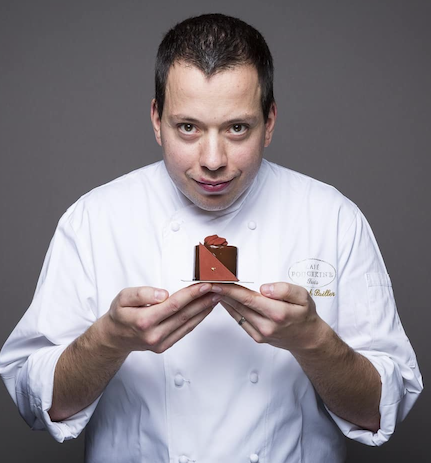 @svend_andersen_photographie
The "Nathalie" celebrates the great classics such as Dark Chocolate or Nut-Milk Chocolate, together with subtle combinations such as Raspberry-Banana, Lime-Wasabi and Cranberry Morse-Rose.
The "Nathalie" always consists of two vertical shells of macarons that contain in its heart crispy biscuit, cream, confit or ganache, all delicately frosted.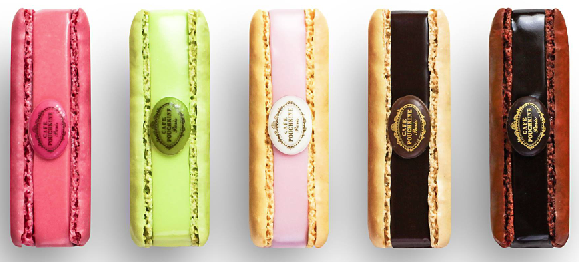 @cafepouchkine
The inscription 'Café Pouchkine' on the top of this creation, which is assorted to the colours of the "Nathalie", brings the final touch, as a pearl crowning the perfect jewel.
Sources: Website Café Pouchkine
Cover picture : ©Café Pouchkine