Garmin announced the MARQ Collection, a series of connected tool watches of traditional watch manufacturing quality, forged from Garmin's long-standing heritage in the aviation, automotive, marine, outdoor and sport markets
Garmin has redefined the multisport watch market, and now, it's created the ultimate connected timepieces, equipped with the modern utility of smart features – MARQ Aviator, MARQ Driver, MARQ Captain, MARQ Expedition and MARQ Athlete – each designed and engineered for those inspired by their passion in flying, racing, sailing, exploring and sports performance.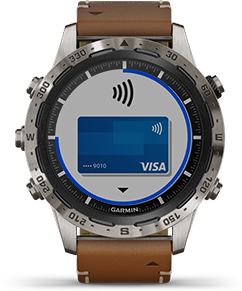 "For the past 30 years, we've created products that have fueled people's passions," said Dan Bartel, Garmin Vice President of Global Consumer Sales. "And now, we have reimagined the tool watch with MARQ, a series of extraordinary connected instruments, authentic in every detail, an inspiration for new adventures."
The MARQ Collection uses very select materials, meticulously crafted and designed with the utmost attention to quality that help guarantee performance in the most demanding of environments. It represents an authentic outward expression of its owners' highest aspirations. Each watch is built from titanium, which is lightweight, yet incredibly strong.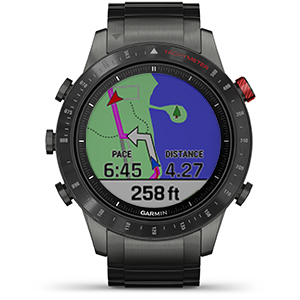 The watches feature an always-on, sunlight-readable display, performance GPS and advanced sensors like wrist-based heart rate and wrist-based pulse ox® to track a wide variety of sport activities like running, cycling, swimming and skiing.
It also provides premium smartwatch functionality including built-in music storage, Garmin Pay™, smart notifications and advanced activity tracking for everyday use. And for those on extended ventures, the battery life ranges from 12 days in smartwatch mode to 28 hours in GPS Mode and up to 48 hours in UltraTrac mode.

With advanced features specific to each model and materials carefully chosen for each category, the MARQ Collection is crafted with precise attention to detail. Each timepiece in the collection is built with the strict dictate of purpose, in both form and function.
Sources: Press release Garmin
Pictures: ©Garmin