The history of Bvlgari is inseparable from that of Rome, the city where the Maison was created. Since 2014 the iconic high jewelry house has been actively engaged in different projects to preserve the cultural and architectural heritage of the Eternal City.
Following the restoration of the Spanish Steps, completed in 2016, Bvlgari has announced a new project to restore the "Area Sacra" archeological site at Largo Argentina square.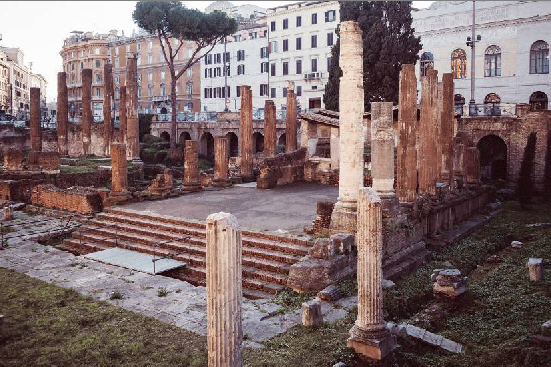 Rome and its unparalleled cultural heritage have always been an integral part of Bvlgari's history. These intimate ties date back to 1884, the year the Maison was created, opening its first store at the top of the majestic Spanish Steps. To celebrate its 130th anniversary, in 2014 Bvlgari funded the renovation of this emblematic Roman monument, beginning an ambitious patronage initiative to help preserve Rome's architectural heritage.
Following the successful completion of this first project in 2016, Bvlgari this year announced a major new initiative, the restoration of the "Area Sacra", a seminal archeological site at the Largo di Torre Argentina square in the historic Campo Marzio neighborhood. The complex counts four Roman temples dating from the 4th to the 2nd centuries BC.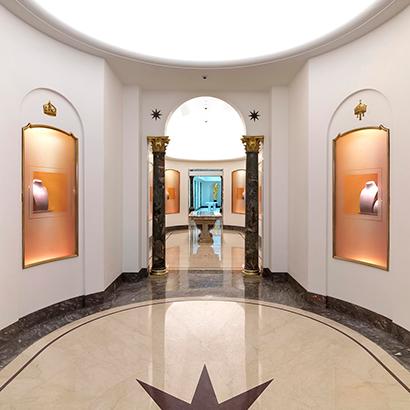 Jean-Christophe Babin, CEO of the Bvlgari Group, added:
"We are very proud of this new gift to the Eternal City. Following the restoration of the Spanish Steps, which have always been a meeting point for Romans and tourists alike, we will enhance another site at the center of the social and spiritual life of the ancient capital."
Sources: Website LVMH
Pictures: ©Bulgari