We all know about wine cellars but have you ever heard of a cigar cellar or humidor? Helios Atelier, a cabinet-making company specializing in the creation of customized contemporary furniture based near Toulouse, has dreamt up a wood humidor in order to store your cigars away from any outside influences.
Created in 2018 by Charlotte Rouret and Félix Carrière, Helios Atelier produces wood in collaboration with craftsmen such as upholsterers, locksmiths, blacksmiths, gilders, master glass makers, ceramists, marquetry makers, wood-turners, and sculptors, etc.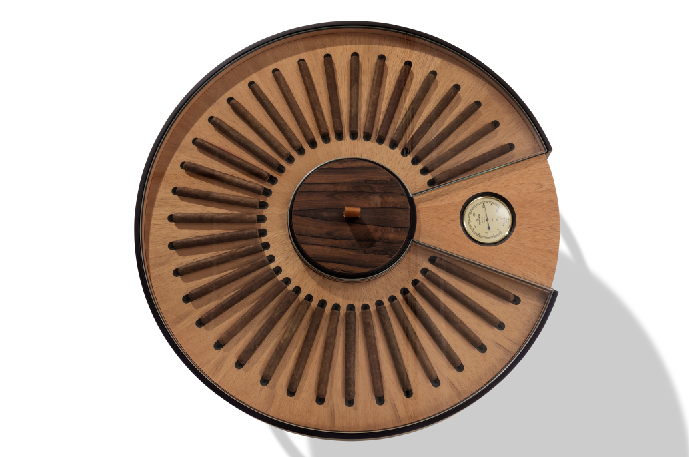 Their last creation, called Aficionado, is nothing less than a circular wood humidor for storing cigars and protecting their aromas from light and humidity.
This humidor is designed to maintain a constant humidity level thanks to a synthetic hair hygrometer placed on the rotating plate and also a Cigarspa© humidifier situated directly in the center of the humidor.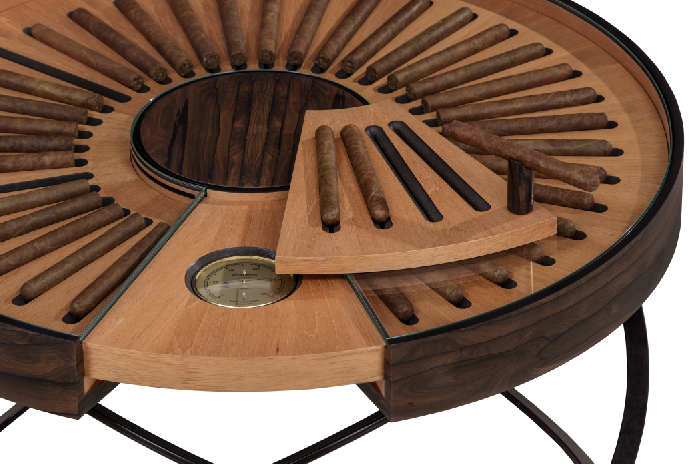 The outside part of Aficionado is built with a wood called Ziricote, while the inside part is made of red cedar, a traditional material used for cigar cellars. Finally, everything is covered with a varnish.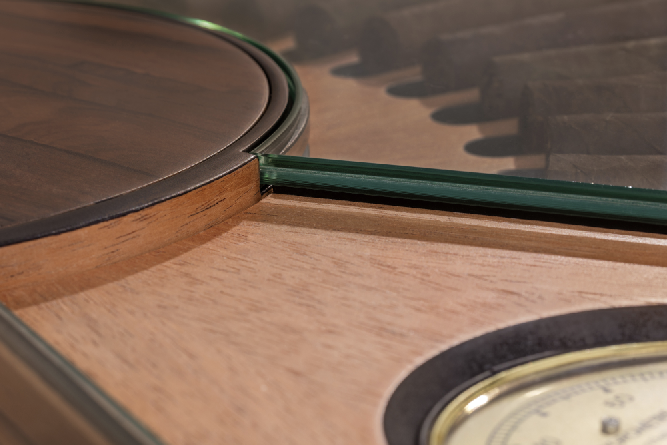 To avoid the deterioration of cigars due to light, Helios Atelier installed anti-UV glass. The rotating plate can accommodate 35 models and under the table is reserved for a selection of up to 4 exceptional cigars.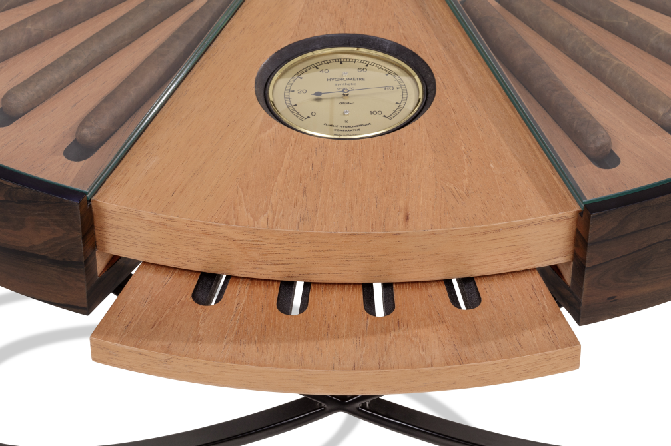 Imagined as a homage to the thousand years old tradition of cigars, this humidor is an ode to this moment of exception and all the rituals that accompany it. A moment of tasting, and sharing, that nothing can disturb. Fans should note that only 50 copies of the Aficionado have been built.
Sources: Press release Helios Atelier
Pictures: ©Helios Atelier