Christie's is honored to bring to auction highlights from the personal guitar collection of rock'n'roll legend, David Gilmour, guitarist, singer and songwriter of Pink Floyd, on 20 June 2019 in New York.
Comprising more than 120 guitars, Gilmour's collection focuses on a selection of his preferred Fender models including Broadcasters, Esquires, Telecasters and Stratocasters.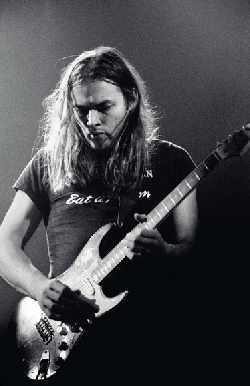 ©Jill Furmanovsky
All sale proceeds will benefit charitable causes.
A global tour of the collection will launch in London at Christie's King Street where the full collection will be on display, followed by highlights in Los Angeles May 7-11, and then the New York sale preview ahead of the auction from June 14-19.
Leading the Collection is David Gilmour's 1969 Black Fender Stratocaster, purchased in 1970. It was key to the development of the Pink Floyd sound and was instrumental in the recording of landmark albums such as Wish You Were Here, The Wall and of course Pink Floyd's seminal 1973 masterpiece The Dark Side of the Moon.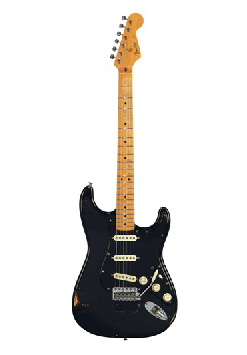 ©Fender
"Guitars were made to be played and it is my wish that wherever they end up, they continue to give their owners the gift of music. By auctioning these guitars I hope that I can give some help where it is really needed and through my charitable foundation do some good in this world." said Gilmour.
Sources: Press release Christie's
Cover picture: ©Polly Samson