Nestled in the heart of the three valleys, in a fabulous unspoiled natural site, the Refuge de la Traye opens its doors to us today. A beautiful escape in the mountains awaits us.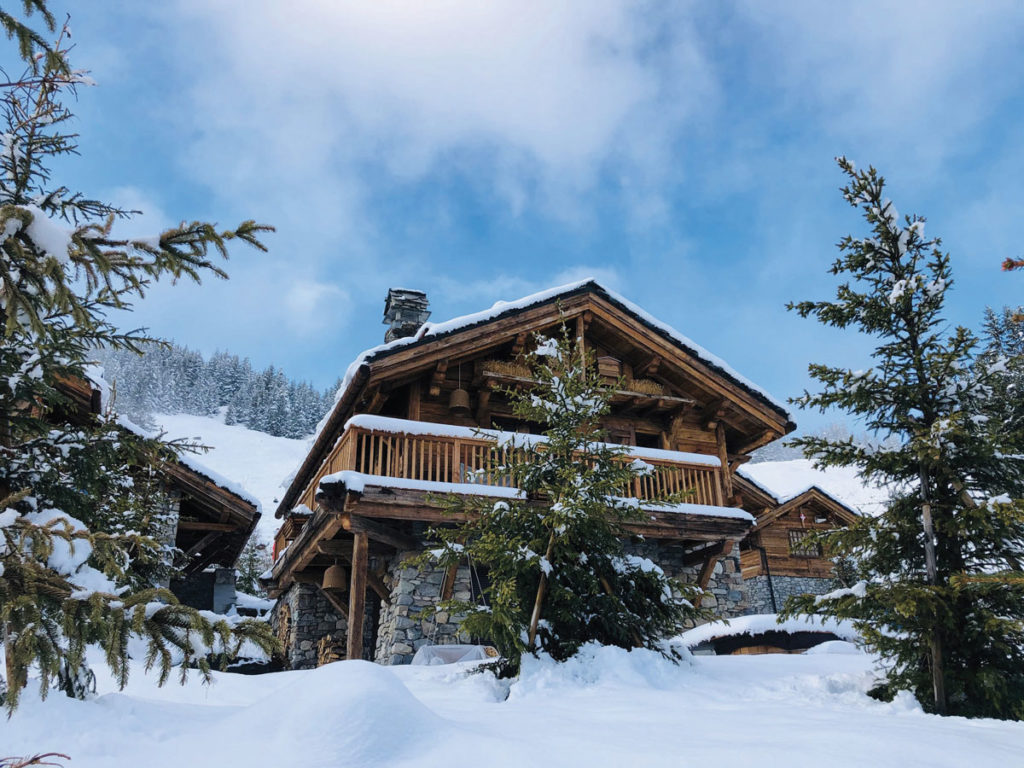 As soon as we arrive at Les Allues, not far from Méribel station, we board the Polaris, which in 20 minutes will lead us to our accommodation, while enjoying a breathtaking landscape; In the distance, we see the Refuge.

Welcome to this unique and atypical place, where these charming chalets, combining authenticity and refinement, immerse us completely in this natural setting, which invites you to feel the mountain, deep within you.
Expanded and completely renovated, the Refuge de la Traye, created in 1982, today symbolizes a new model of hospitality: a high-end refuge, the first in the French Alps. As a refuge, skiers and hikers are of course welcome.
A mulled wine is also kindly served to you upon your arrival, by attentive hosts.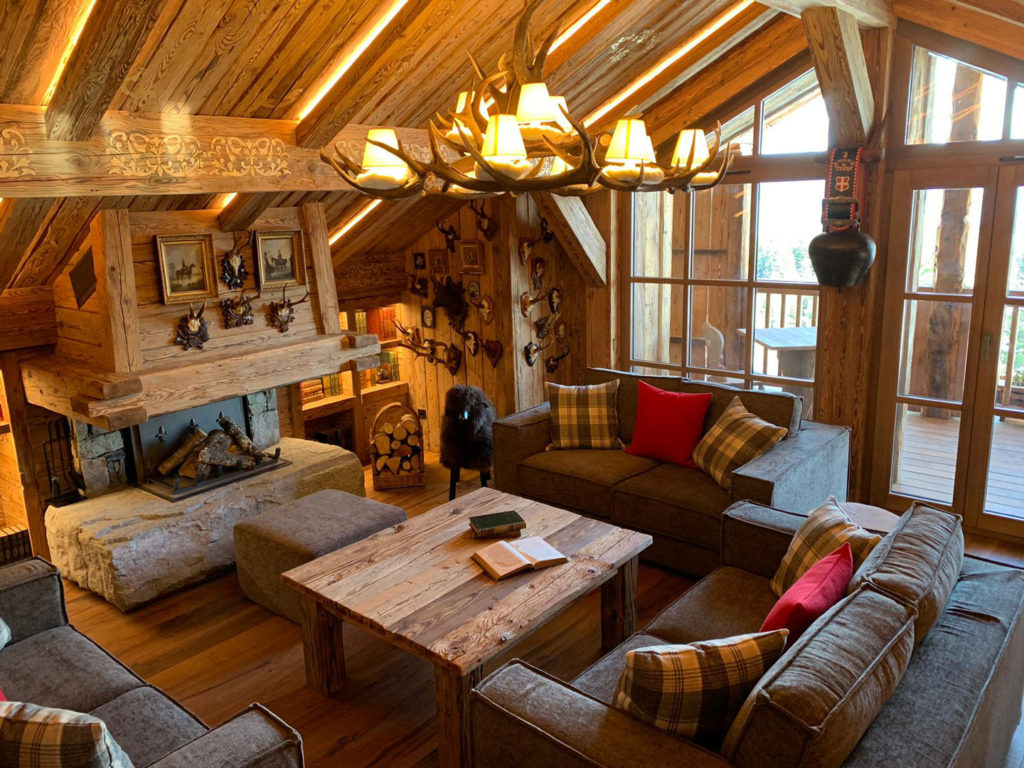 Around us, it's like a small village.
The Refuge offers 7 rooms, scattered here and there, as well as a private chalet combining in an original way, authenticity and sophistication.
The interior is sumptuous.
Crocus, Marguerite or Gentiane, with such names these spacious suites offer a total change of scenery. The warmth of wood blends wonderfully with high-tech equipment.
The Edelweiss offers accommodation for up to 4 people.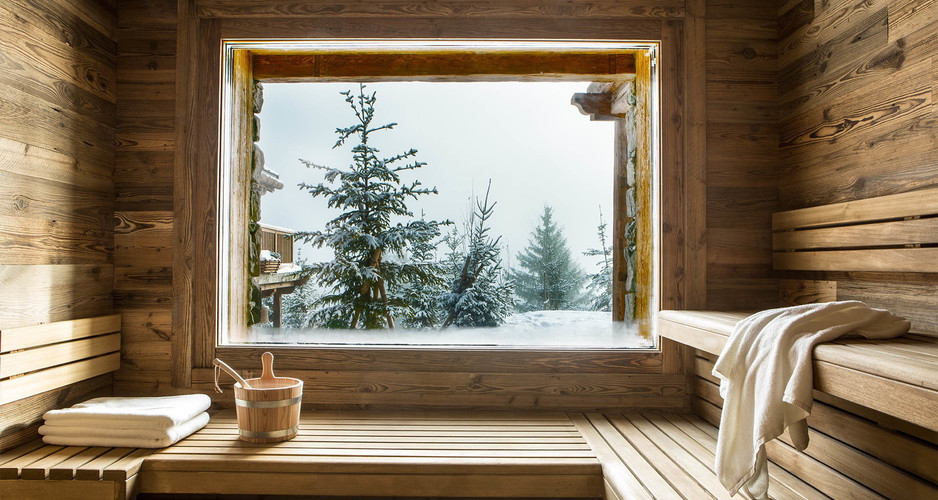 Intimate, this duplex chalet of 80 m2 allows you to enjoy the atmosphere of the Refuge, while enjoying a private chalet.
Besides, the hiring out of the complete Refuge de la Traye is possible for a tailor-made and fully personalized stay, that is private or professional.
The most romantic can even push open the doors of the Saint-Bernard Chapel, which is ideal for sharing unforgettable moments.
Small, but still as cozy, the 2 Mazots facing the main building are an ode to the mountains.

A little less than 10 m2 of space for what has been called the "Rhododendron".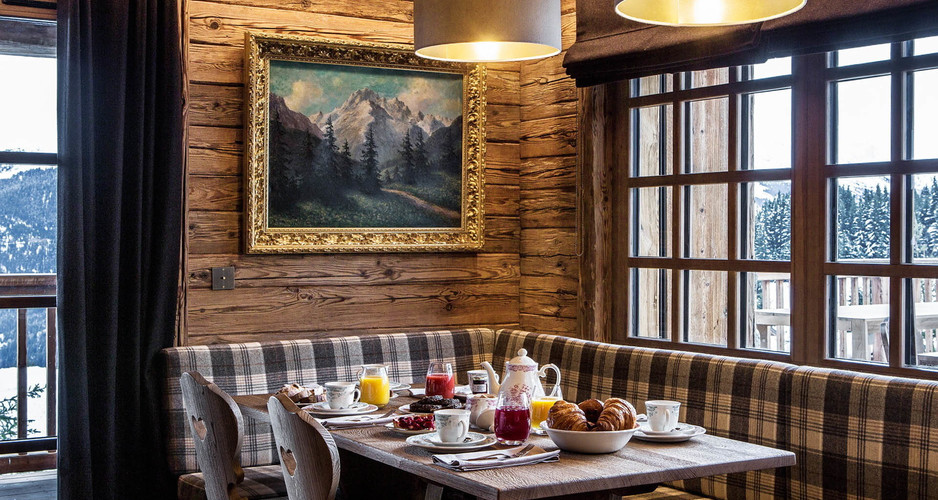 Unusual and typically Savoyard, it's enough for 2 people to live a unique experience in this alpine-style mazot offering comfort, warmth and privacy.
Le Refuge de la Traye also offers an out-of-bag mazot for hikers and skiers, who are always welcome to rest and eat.
They will probably appreciate the eco-responsibility displayed by the shelter.

Nestled in this fabulous unspoiled natural site, it respects the values ​​and principles that safeguard this exceptional environment every day.
Built with suitable materials, serving local products and seeking to reduce its ecological impact, it is possible to stay in Refuge de la Traye, in luxury, while taking care of the environment.
Solar panels, low-energy light bulbs, or even innovative electric transport favored by the shelter team, are there to prove it.

Even children are entitled to their own 100% electric snowmobile.
With fun workshops, varied activities, and an educational farm that will soon allow them to cuddle the animals in the refuge, little kids will certainly not get bored.