MB&F unveils its new Legacy Machine: the Thunderdome, which is an exceptional piece.
The fruit of four years of development, the Legacy Machine Thunderdome from MB&F is the result of an unprecedented collaboration between two of the most respected watch designers today : Éric Coudray and Kari Voutilainen. While the former was in charge of the technique, the latter is the one who made the mechanical construction an aesthetically refined movement. A great way to combine tradition and avant-garde.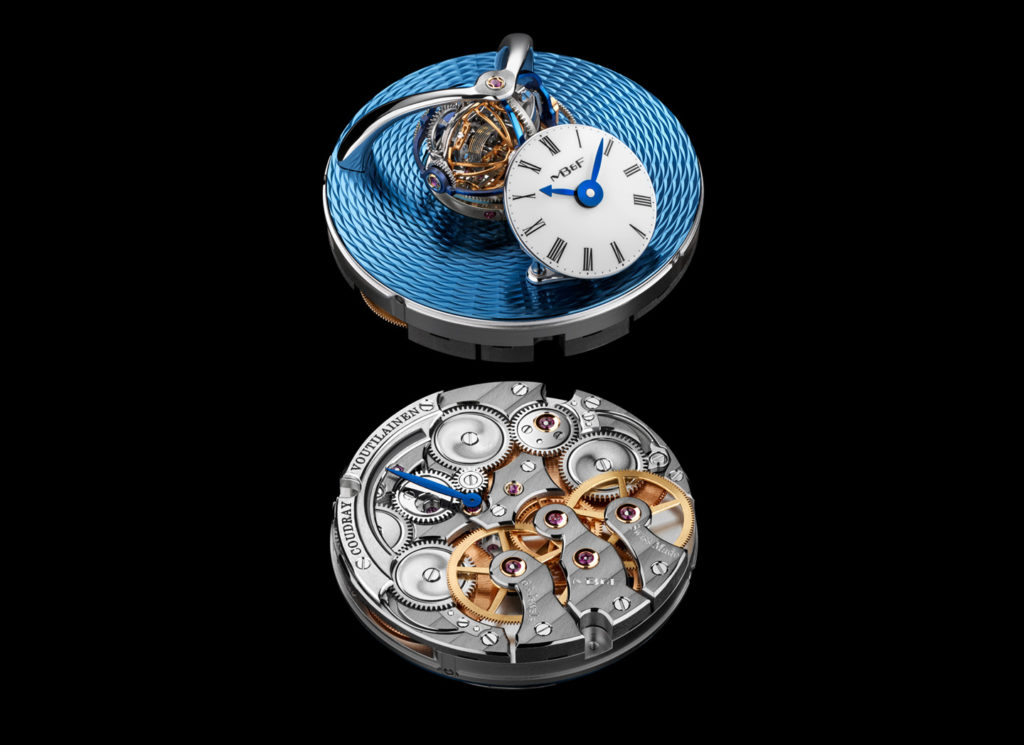 In addition to this unique collaboration, this new Legacy Machine introduces into the collection a new "TriAx" mechanism with three axes rotating on different planes at record speeds of 8, 12 and 20 seconds. To this technical record, comes another first: the use of a Potter escapement, a hemispherical balance and a helical balance spring.
We meet Maximilan Büsser, founder of MB&F, to discover the history of this simply extraordinar.