Spotlight on the Pre-fall 2020 collection !


A surprising campaign featuring 23 international talents from different worlds: ambassadors Alicia Vikander, Emma Roberts, or Chloé Grace Moretz, without forgetting Robyn and Jaden Smith.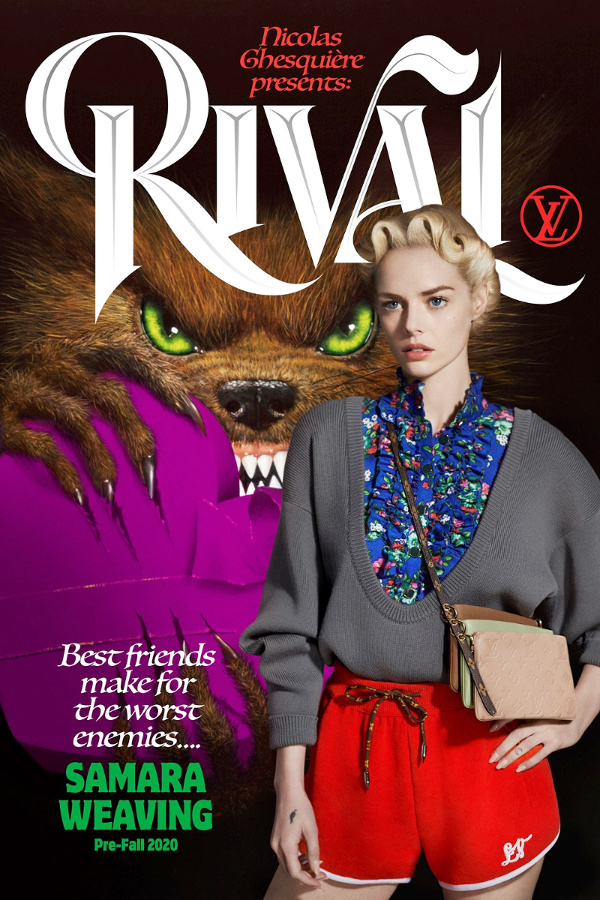 For this Pre-fall collection, Nicolas Ghesquière, artistic director of the women's collections recreated the covers of several horrifying novels, inviting celebrities and muses of the house, like Léa Seydoux, Woodkid or Sophie Turner to pose unexpectedly.


The designer was also inspired by retro movie posters, in which each muse becomes the heroine of a universe and whose clothes highlight stylistic rebellion and skill.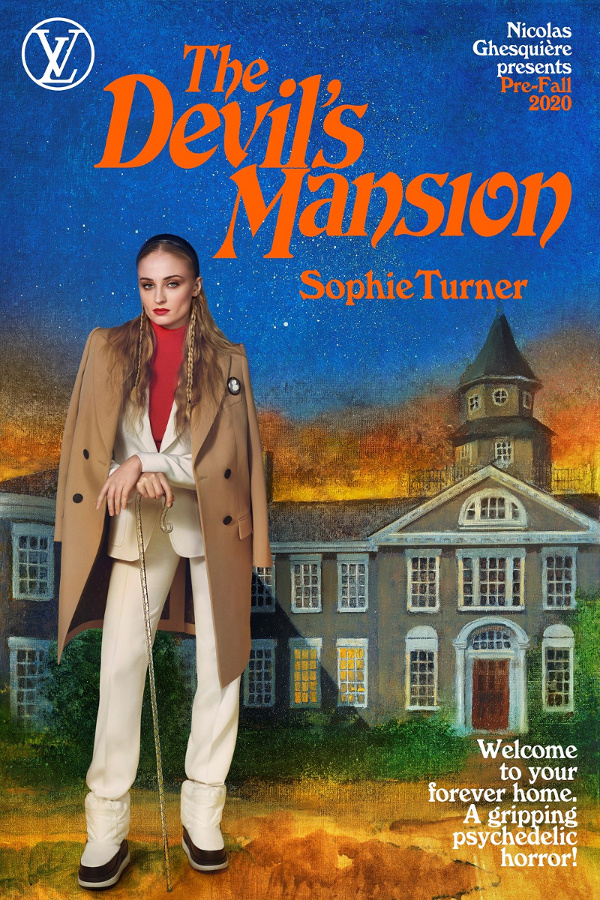 And to go even further in cultural references, Louis Vuitton even adorned one of the t-shirts from the collection with the original cover of the 1971 cult novel by William Peter Blatty, The Exorcist.


Still under the aegis of the Maison Louis Vuitton, the new exhibition of the Louis Vuitton foundation will not be missed starting April 1st.

A unique exhibition

From April 1 to August 31, 2020, the Louis Vuitton Foundation is devoting a unique exhibition to American artist and photographer Cindy Sherman. It will feature 170 works, some of which have never been seen before, or more than 300 images that retrace the artist's entire career.
In addition to this retrospective, the Foundation is offering a new presentation of a collection entitled "Crossing Views". This selection of around sixty works brings together international artists chosen in dialogue with Cindy Sherman herself.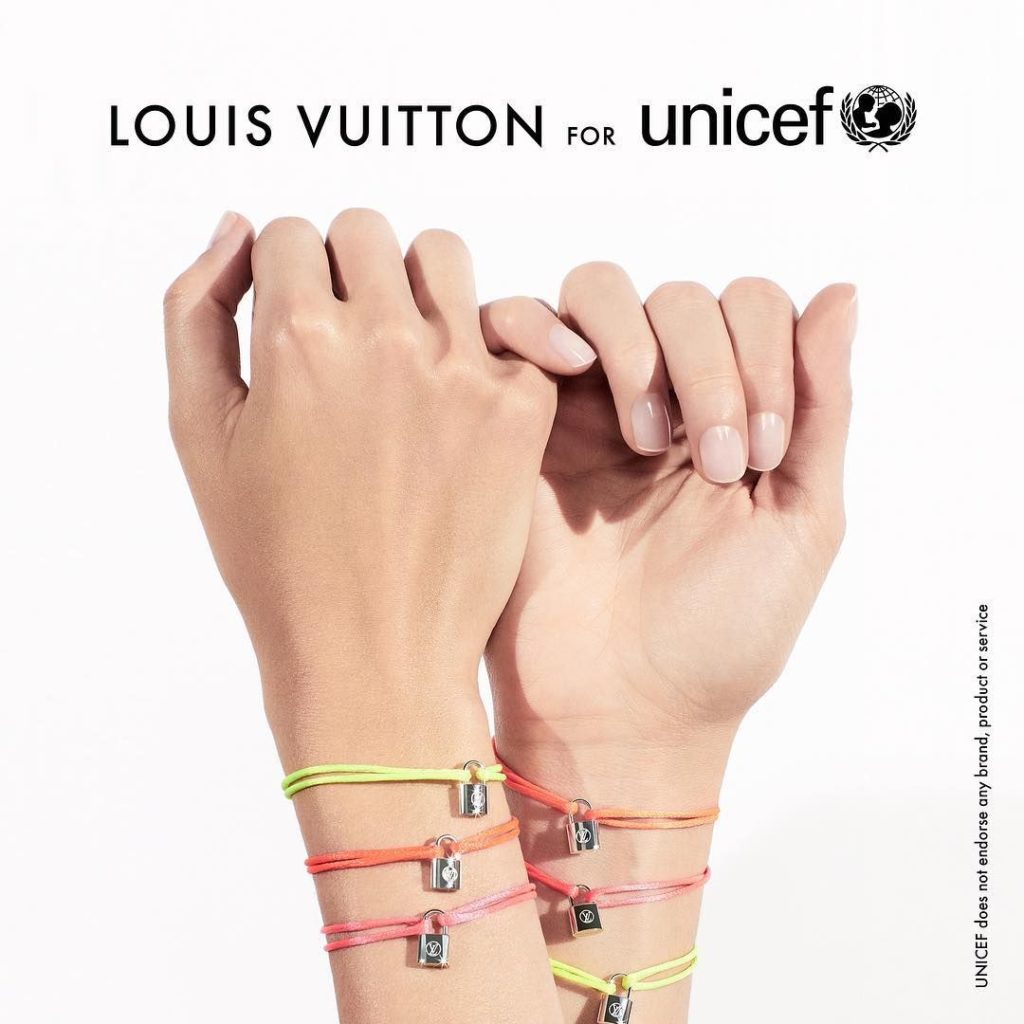 And finally, the maison supports UNICEF with this bracelet by Louis Vuitton! As part of the Louis Vuitton partnership for UNICEF, the Maison unveils the first Silver Lockit bracelet designed by Virgil Abloh, Artistic Director of Men's Collections at Louis Vuitton.

#MAKEAPROMISE

Adorned with an engraved charm and padlock, the Silver Lockit is part of Louis Vuitton's #MAKEAPROMISE campaign. Its objective? Collect funds for UNICEF, in order to support their actions when it comes to access to water, sanitation, nutrition, education, health and protection, for child victims of armed conflict or facing emergency situations.
Inspired by the lock invented by Georges Vuitton in 1890, the bracelet is available for €390, of which €100 will go to UNICEF.
When you're wealthy, you might as well be generous…
Images : © www.louisvuitton.com