The new Peugeot 208 has won the most prestigious European automobile title and now takes over from the Jaguar i-Pace.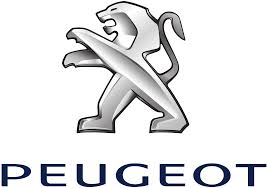 Despite the cancellation of the Geneva motor show due to the coronavirus, the election of the car of the year still went ahead behind closed doors nonetheless.

And so it was the Peugeot 208, with 281 points, which won the title of Car of the Year 2020. The little French car finished first ahead of the Tesla Model 3 and the Porsche Taycan.

Among the finalists were also the BMW 1 Series, the Ford Puma, the Renault Clio and the Toyota Corolla.

As a reminder, the title of Car of the Year is awarded in Europe by a jury made up of 60 journalists, from 23 European countries.

Certainly, its new muscular look and its original interior presentation, with 3D digital instrumentation, made the difference.

With 6 titles, PEUGEOT thus joins the top 3 of the most successful brands in the list of cars of the year. The PEUGEOT 208, crowned in 2020, succeeds the SUV 3008 which won in 2017, the compact sedan 308 in 2014, the 307 in 2002, the 405 in 1988 and the 504 in 1969.

Congratulations!