In spring 2019, Massmechelen Village will be buzzing to the theme of contemporary art. Fashion, inexpensive luxury and this century's art come together for a surprising event thanks to a wonderful collaboration with the ACAF, The Accessible Art Fair in a dedicated pop-up store.
Opening the doors to contemporary art and making art accessible to the general public is the mission that Maasmechelen Village has set out, which is always demonstrating surprising initiatives, and upsetting conventional wisdom, in terms of its communications and events.
Faithful to the tradition of the world of fashion, art and creation, Massmechelen Village has decided to build a bridge between the two universes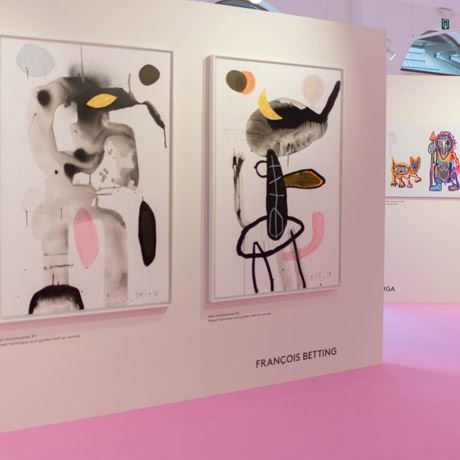 ©Maasmechelen Village
"The ACAF pop-up was born thanks to wonderful conversations with Stephanie Manasseh, the curator of this project and the founder of the Accessible Art Fair. During our first meeting, we immediately saw there was a match between what Stephanie and the ACAF do for art, notably supporting emerging talents, and that we, Maasmechelen Village, we also help art by making fashion accessible, which is what they did with art, they made it accessible to the general public." said Valéry Gijsemberg, PR Manager of Maasmechelen Village.
Here, art is joyful, a fashion or trend, between DJ's or influencers and colourful works, the public is delighted to discover another facet of one of the jewels of the Bicester Village Shopping Collection. On the program of artistic discovery, Christian De Wulf and his sculpture frames; the expression of pure beauty in the photography of Dirk Lambrechts and Kurt Deruytter; or former dancer Marie Wynants, who works for brands like Delvaux and Anne Demeulemeester; or the pyrographed mirrors with a Japanese inspiration by design studio Okiko, under the guidance of Fabien Huleux; or the human face as an obsession with Christian Dugardeyn, known as Duga, which challenges you…

We love the brilliant work of one artist, whose radient works could be something that illuminate Sicily: with the bright colours born to provoke positive emotions, Beddru is a talent to follow…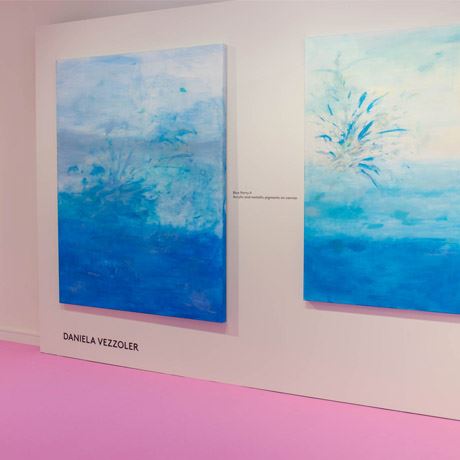 ©Maasmechelen Village
The disruptive element of this exhibition is the life size appearance of Pandemonia, a creature made entirely of latex that could be straight out of the Roy Lichtenstein tableaus. Accompanied by its dog Snowy, this London artist, who during their time there and with their art that is like an installation, made the show with their accessories and somewhat eclipsed their fellow artists with their sense of spectacle.
Between fashion and art, Pandemonia, that is considered itself as a living work, never hesitates to strike a pose, notably at the end of London Fashion Week show, which largely contributed to their notoriety… Intriguing, adored, or disturbing, it's a way of living their art that has sparked a debate!
At Massmechelen Village until April 7th 2019, is a wonderful meeting between contemporary art and fashion that will surprise a public that maybe hasn't dared to open the doors of a gallery, or for those who weren't able to make the trip to the workshops of these artists, during the next ACAF events in Brussels and around the world.
Cover picture: ©Marie Wynants