Here's some news that will delight fans of beautiful watches. The famous Swiss Manufacturer Girard-Perregaux recently presented three new creations of its Cat's Eye range. With their aventurine dial, these watches are a true masterpiece of finesse and sophistication.
The Aventurine glass was born on the island of Murano off Venice. The latter is famous for its mastery of glassmaking that made its reputation among the most famous European sovereigns since the Renaissance. So, it's from here that the Swiss watchmaker drew inspiration to design three new watches: the Cat's Eye Majestic, the Celestial and finally, the Tourbillon.
Each is a true gem that has been finely cut, mixing elegance and precision, arousing a heavenly feeling with its singular colours.
With these wonders, Girard-Perregaux shows all its expertise unveiling a work that is set with diamonds and delicately drawn. The Majestic and its feminine oval, with a pink gold case and a dial that's somewhere between blue and black. You will also appreciate its sapphire background which help give it all its beauty.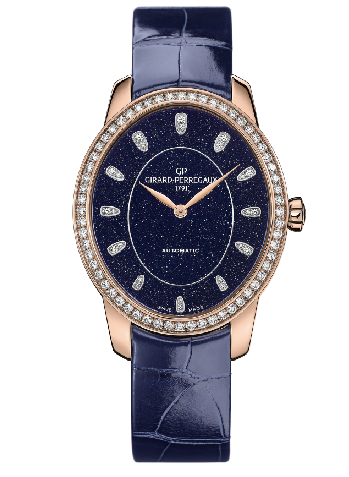 ©Girard-Perregaux
The Celestial, for its part, evokes the moon, and that is thanks to its mother-of-pearl marquetry that is polished by hand, and its glittering inclusions. A watch with nocturnal accents in the greatest tradition of Girard-Perregaux.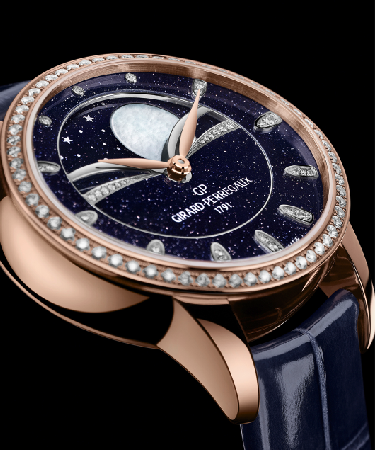 ©Girard-Perregaux
And finally, The Tourbillon evokes shooting stars with its elegant silhouette and crimped gold bow as well as its flower-shaped crown adorned with a rose cut diamond. With a total of 6.20 carats, there's no doubt that the Tourbillon gives one vertigo.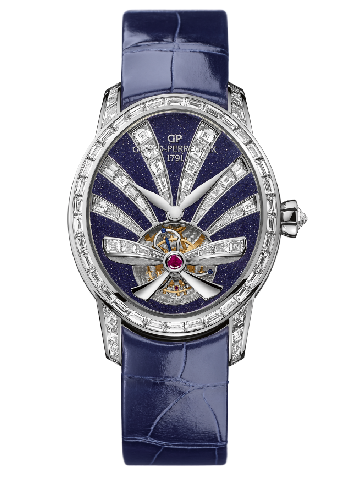 ©Girard-Perregaux

Sources: Press release Girard-Perregaux
Cover picture: @girardperregauxwatches